Skip to Content

Welcome to Columbus Surgical Associates, Inc.
We provide expert care in the area of general surgery to our patients. Our surgeons and staff are specially trained in the management of a wide variety of surgical problems. At Columbus Surgical Associates our goal is to provide compassionate, quality care to all of our patients in the full spectrum of general surgery. Our skilled, board-certified surgeons and caring office staff strive to assure you experience as pleasant and stress-free as possible. We look forward to being a part of your health care. If you have any questions, please contact our office and our staff will be happy to assist you. Below are the names of our physicians with the locations and days of surgery. We will do our best to accommodate your surgery to the day and location of your choice.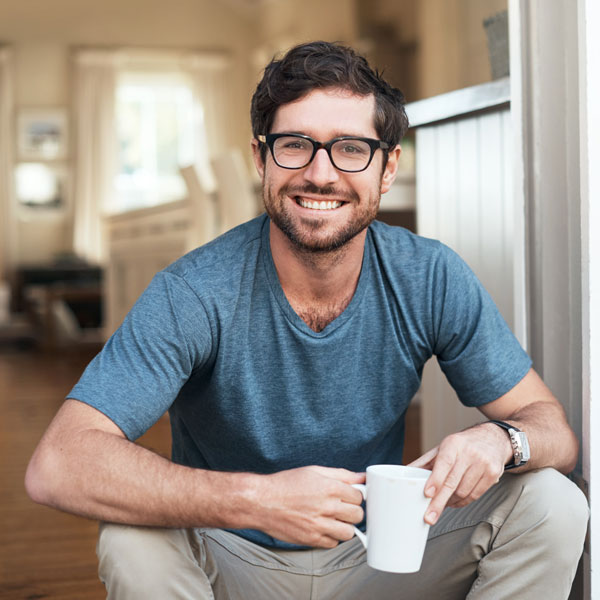 The Next Step
Please allow up to one week after the date of your office consult before being contacted by the surgery scheduler. Upon receiving orders from the physician we will contact you to begin the scheduling process for surgery. If you are being scheduled for radiology procedures please allow time to process the orders and authorization with your insurance company. You may contact the central scheduling department at 614-566-1111 to schedule imaging procedures at your convenience.
Financial Policy
Thank you for choosing us as your healthcare provider. We are committed to providing you with the highest quality of surgical care. Your clear understanding of our financial policy is important to our professional relationship. Please understand that payment of your bill is considered part of your overall treatment. In order to keep your cost of healthcare to an absolute minimum, we have adopted the following policies.
Fees and Payments
Fees are standardized and are based on the complexity of your visit or procedure. Payment of co-payments and any outstanding balance is required at the time of service. We accept cash, credit card, and/or check. While the filing of insurance claims is a courtesy that we extended to our patients, all charges are your responsibility from the date that services are rendered. In order for us to file a claim, you must present a current copy of your insurance card at each visit and communicate any changes in your personal contact information.
Most insurance policies specify that some of the cost of the patient's care is the patient's responsibility. This can be accomplished through any combination of co-payments, coinsurance, or deductibles. Co-payments are due when you check-in for your appointment. Coinsurance and deductibles are determined by your insurance company and reported to us on your explanation of benefits. Once we are notified, we will add the appropriate charge to your account and you will receive a statement. This charge is payable upon receipt of the statement.
Insurance Plans
Your insurance coverage is a contract between you, your employer, and the insurance company; we are not a party to that contract. We must emphasize that as healthcare providers, our relationship is with you, not with your insurance company. Before your visit, please contact your insurance company to verify the physician and the facility that you are scheduled with participates with your plan and that the services that you intend to receive are covered. In addition, because some insurance plans require either pre-certification and/or a referral from a primary care provider before you can be seen, please ask if these are required and obtain them if necessary.
Not all services are a covered benefit in all plans so it is very important that you understand the provisions of your individual policy. Some insurance companies arbitrarily select certain services they will not cover and so we cannot guarantee payment of all claims by your insurance company. If your insurance company pays only a portion of your claim or rejects your claim, they will notify you through an explanation of benefits. Reduction or rejection of your claim by your insurance company does not relieve you of your financial obligation. We also cannot alter your medical records in order to gain more favorable insurance coverage. If you will be having an in-office procedure, your deductible will be checked prior to procedure being performed. You may be responsible for payment prior to an office visit, procedure, and/or surgery if you have not met your deductible.
Insurance plans will only cover services that they determine to be medically reasonable or necessary. It is important that you check with your insurance company to determine your colorectal screening benefits. Please note that if you are scheduled for a colonoscopy and any condition or diagnosis is found (polyps, hemorrhoids, diverticulosis, etc.), both the screening diagnosis and the discovered condition are required to be reported. Some insurance plans including Medicare have different coverage for screening versus diagnostic procedures so it is important that you understand your benefits carefully.
Patients Undergoing Surgical Procedures Will Receive Separate Bills For:
Physician fee
Facility fee (hospital or surgery center)
Lab facility (if a biopsy is done during a procedure)
Anesthesia (if provided separately by anesthesiologist)
Please contact the hospital, lab facility or anesthesiology provider directly to discuss any questions with your bill from those providers.
If you have questions regarding a bill from our office, please contact our billing company.
Non-Payment of Outstanding Accounts
Accounts that are not paid in a reasonable amount of time may be sent to an external collections agency and reported to the credit bureaus. If this occurs, you may also be dismissed from the practice. In addition to your outstanding balance, you may also be responsible for any fees or charges that we incur from the external collections agency while attempting to collect your balance.
Administrative Fees
Forms Charge – If your employer requires Family Medical Leave Act or Disability paperwork to be completed by your provider, the turnaround time is five to seven business days and there is a $20 fee for this service, payable in advance.
Medical Records Charge – If you would like a copy of your medical records sent to yourself or another physician, these copies are billed on a per-page basis, payable in advance, in accordance with HIP AA and Ohio state law. The per-page fee schedule is available upon request. If a collaborating physician (primary care or specialist) requests portions of your chart to assist in your care, there is no charge.
Cancellation Charge – There will be a $25.00 fee for cancellations/no shows for office visits if you do not cancel within 24 hours of your scheduled appointment. There will be a $100.00 fee for cancellations of surgeries or colonoscopy/endoscopy procedures if our office is not notified within 48 hours of the scheduled procedure.
Pre-Testing
Pre-admission testing may be required by anesthesia prior to surgery. This testing may be done through the hospital where surgery will take place or with your primary care physician. This testing includes a history and physical, lab work, and EKG. The testing is only good for 30 days and may be required based on age or previous health history. Cardiac clearance may also be required if you have any history of previous heart conditions. If you have had a recent visit with your cardiologist they may provide a note to our office without a visit otherwise you will be required to schedule with them.
Medications
If you are taking a blood-thinning medication you are required to stop that prior to any surgical procedures. This will be based upon clearance from prescribing physician. Please notify the scheduler at the time of scheduling surgery.
Antibacterial Soap
The night before and morning of surgery you will need to use the antibacterial soap provided to you by our office. Please shower as normal, then apply soap to surgical area and allow to soak 3- 5 minutes before rinsing.
Bowel Prep
Bowel prep is required prior to colonoscopy and bowel-related surgeries. There will be instructions mailed to you prior to surgery. Bowel prep will be called to your pharmacy. When using bowel prep you will need to begin a clear liquid diet the day before the procedure and follow the instructions from the pharmacy.
After Hours Policy
Our practice does have a 24-hour answering service for URGENT issues/questions after 5:00 pm on weekdays and all day on Saturday and Sunday. Please know that our surgeons will make every attempt to get back to you as soon as they can but please know that they are frequently in surgery and call back times may be delayed on the weekends and after hours. If you have a life-threatening emergency please call 911 or go to the nearest emergency room.
We ask that you call our office the afternoon before surgery to confirm arrival time. It is possible the time may change. Please do not eat or drink after midnight.
Contact Our Office to Schedule an Appointment